Jumping through the hoops
Getting all "legal tegel" for a new motorcycle registration is a strange manual process here in Germany. License plates are assigned to the city in which you live. So if you move town, you have to re-register your vehicles and get the plates changed? A "bit" back-forwards if you ask me.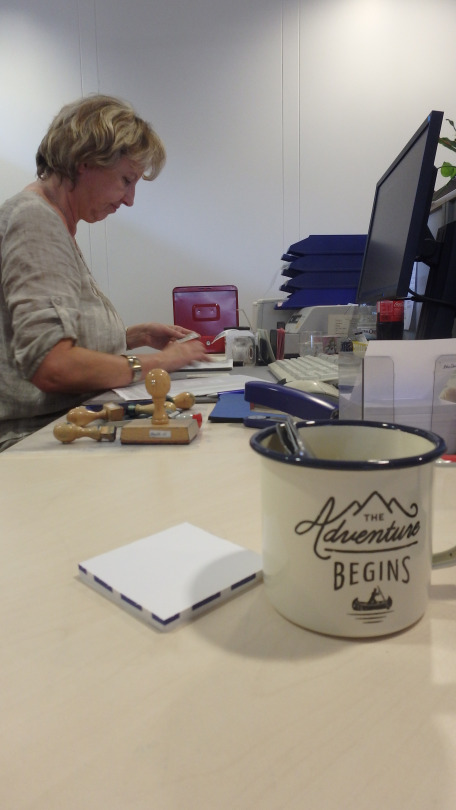 Once you get through the paper work, you then make the walk down the road to the old lady who actually presses the metal plates. Hopefully I brightened her day! And I got to choose my own letters on the finished product.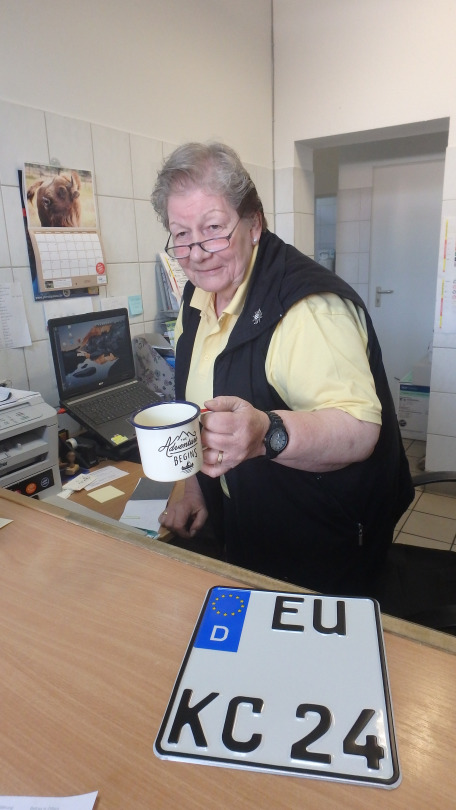 My own EU license plate. It looks ok on the counter, but so much better on Agnes =]