After crossing through an Italian border, cruising through beautiful alpine roads and taking in the scenery, there was just one more mountain face to conquer. How happy am I another 48 hairpin turns later!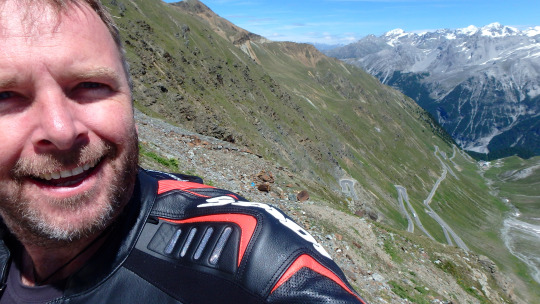 Crazy crazy piece of road! And an epic hot summer day to be riding this pass. I was giggling in my helmet all the way up, and I thanked it all the way down? I have plenty more footage so here are some of the highlights. How many corners do I have to turn…
As much as I adored the large packs of motorcycles and Ferraris climbing to the top, it was the cyclists and their raw leg power that impressed me most. Hat tip.